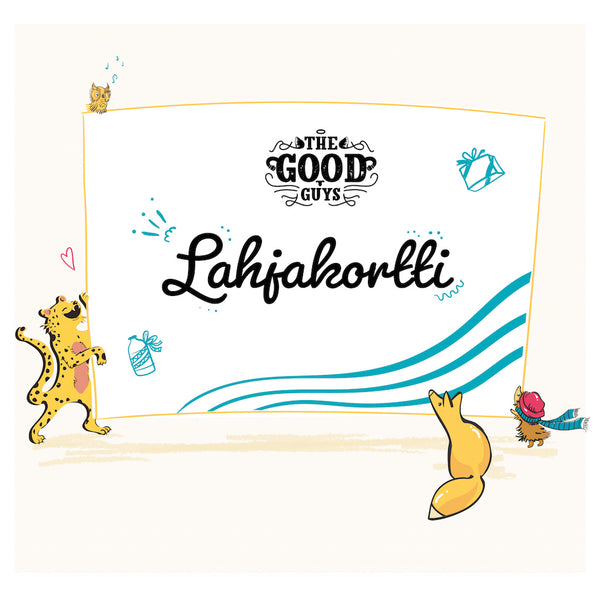 Electronic gift card for The Good Guys web store is a great present for your kombucha loving buddies. Whether they want to use it for our delicious kombucha or to buy a starter kit to brew their own, this gift card is the best way of ensuring your loved ones get what they really want.
You will receive the gift card as a .pdf-file to your email after purchasing. You can then either print it out or email it to the gift receiver. Easy peasy!

The gift card can be used on multiple orders and it cannot be exchanged for money. It is valid for one year from the date of purchase.